JESUS PEIRO
Crafted in Spain, JESUS PEIRO designs wedding dresses featuring unique details, exclusive Italian fabrics, and edgy touches. Known for a relentless commitment to quality, JESUS PEIRO creates gowns that are classic, cool, and elegant all at once. Each JESUS PEIRO bridal gown is designed and made in Spain and individually cut to the bride and can be modified to suit her style in either size or design. The largest selection of JESUS PEIRO wedding dresses in the United States can be found exclusively at Your Dream Bridal Shop Boston.
About Merché Segarra
The JESUS PEIRO collections, designed by Merché Segarra, are conceived for a woman who is demanding in terms of product quality, who values elegance, follows new trends, and who wishes to wear a bridal gown with its own identity. Women and the modern world they live in are her sources of inspiration. She loves being able to create something both useful and aesthetic.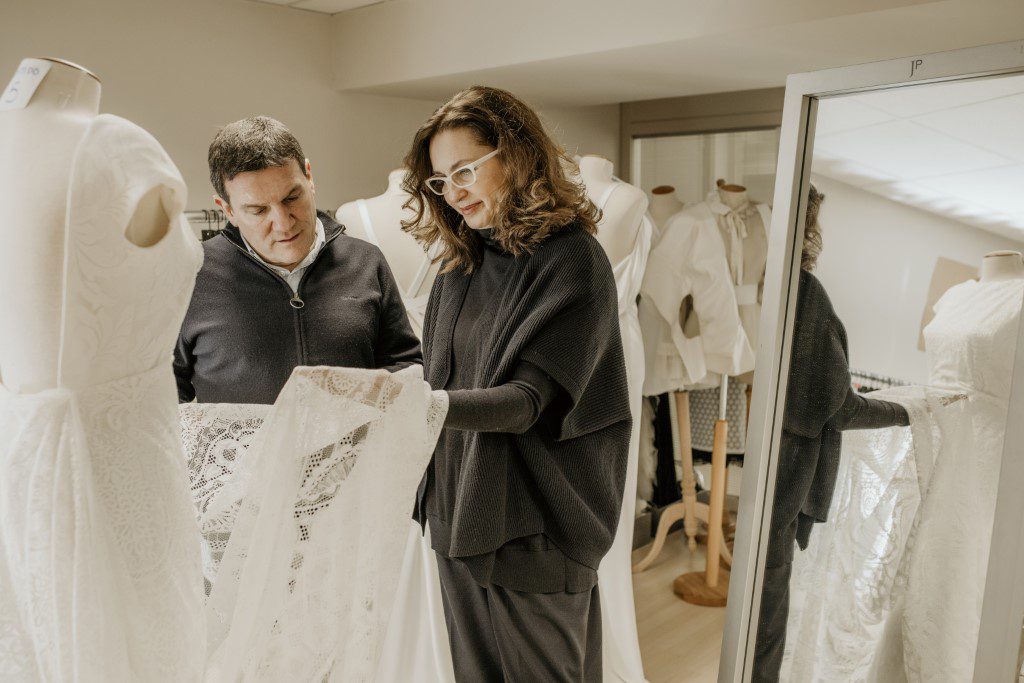 JESUS PEIRO Made in Spain
Since 1988, JESUS PEIRO has been devoted exclusively to dressing brides. Under a philosophy based on the demand for quality, all dresses from the JESU PEIRO are designed and made entirely in Spain, creating collections where the quality of the finish, close to that of haute couture, is the keynote. The JESUS PEIRO brand philosophy is based on the philosophy of Jesús Diez Betriu, one of the firm's founders and the present owner. Jesús has set himself high standards throughout his career and he has aimed to create a brand with its own identity and a style different from other companies. The Company is today a leader in bridal fashion, thanks to its capacity for teamwork and its founder's obsession with professionalism: this has enabled the company to constantly renovate and grow both in Spain and abroad. The immutable is the essence and not the structure.